About SAVANNAH DEAN
"

"I'm a singer/songwriter, music lover, Jesus follower, country, rock, blues, jazz, love 'em all!"" - Savannah Dean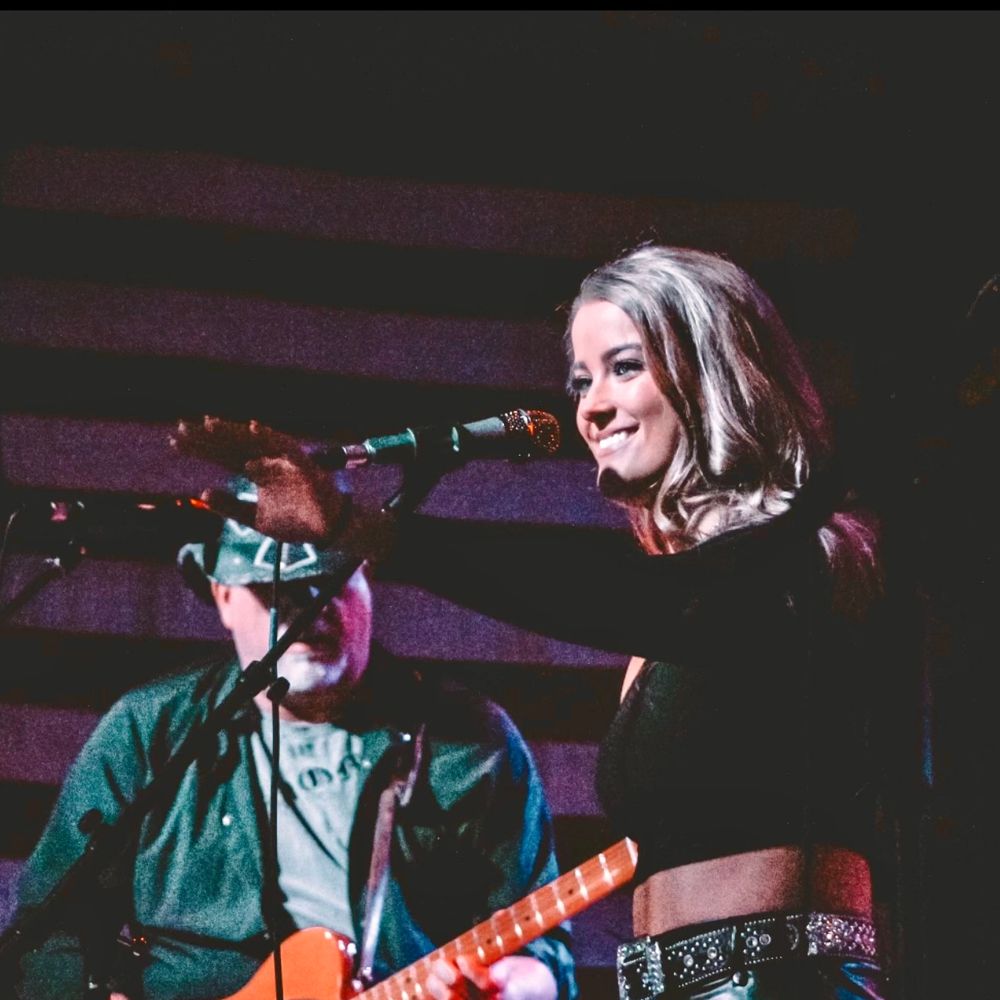 Savvy's Bio
A Little Bit About Me
They say that music is the language of the soul, and nothing could be truer for this Musician. An inspirational artist, Savannah Dean Reeves, 21,  has earned her reputation as a talented singer, musician and energetic performer. From live gigs to studio sessions and more, Savannah Dean continues to touch fans with her distinct and enjoyable musical style. Her music is leading her down many different avenues.
As a natural born entertainer, Savannah Dean knocks down the wall that separate the performer and the audience, inviting everyone into the party! Her music brings and energy to the crowd in an acoustic way and reminds fans what they love most about music - the story. Her original music takes us back to when music was about telling a story from the heart. Savannah plays both originals and cover songs, with a range from old rock and country to modern music, all with her own soulful flair!
She has written 15 songs of which 5 are recorded: I Hope You Burn, I Drink Two Then I Drink Too, My Momma Told Me, Stars & Stripes and Stolen Roses. Her single, Stolen Roses, is written in conjunction with the book Stolen Roses, written by a dear family friend, de de Cox, romance author.  The song is available on all music platforms The music video is available after on YouTube and other platforms. (You'll also find her on the back cover of the book 😉 available on Amazon)
She best describes herself as a "Singer/Songwriter,music lover, guitar player,  Jesus follower, country, rock, pop blues, I love 'em all!" Savannah says that her musical journey began in her car seat with her twin brother, "Sky and I were always singing with my Mom." She inspired me to want to sing to bring joy to others through singing. We would sing in the truck all the time. We knew every word to every country song she played from the time we were 4. It was around that age that I got my first "pink" guitar. I would run around and strum it and try to act like Dolly or Reba and my Mom would say 'Savvy you sound awesome baby girl, but if you're gonna sing like those woman you're gonna have to grab your big girl voice way down deep inside'. So I started trying to emulate them".  I believe that's how I developed my style over the years.
Savannah believes music has the power to transport us to another time and place. She loves to harness that power with a broad audience of fellow music lovers and passionate musicians alike. As you can see even at a young age, Savannah Dean has found great joy and satisfaction in making music and sharing it with fans and people all over the world.
Savannah Dean has over 13 years of experience in the entertainment industry as she took the stage at the early age of 7 years old. For several years Savannah Dean has been playing locally at Austin City Saloon, Tipsy Cow, Slainte Pub and some other places near her hometown. She is gathering quite a following and is now spreading her music beyond her local scene with brand new music. You can usually find her performing now with her band, The Lucky Thirteen.
Savannah Dean has appeared twice on Woodsongs Old Time Radio Hour, a nationally syndicate radio show broadcast on over 500 channels to include the Armed Service Network, where her Dad was able to hear her perform while being deployed. She has also been featured on Overtones Live Broadcast, along with several others. She has played at many venues and festivals from Kentucky to Florida. Her favorite gig has been playing the Hard Rock Resort in Cancun.
Savannah Dean feels fortunate to have won the Voice Insta-blinds in 2019 and travel to California!  Her gritty sound will have you moving your feet, and you won't want to miss a beat! You can catch her around Kentucky at local venues ranging from festivals, fairs, bars to private parties. You can find her music on most all music platforms.
You can become a fan and follow her at:
www.savannahdeanmusic.com or follow her on
TikTok: savannahdeanmusic -  SAVANNAH DEAN Reeves
Instagram @savannahdeanmusic
Facebook- Savanah Dean Reeves Music Page
Twitter - @savannahdean711
You can reach her for booking info at
859-457-1416 or email